Why I know bigger isn't always better (at least for me!)
Some would consider me a slow learner. At the ripe old age of 54 I came to a startling conclusion; I do best what I enjoy most. I'm a driver; I've always been a driver. People who know me will confirm this. I'm in my element when operating almost anything on wheels.
At a young age I wanted to drive race cars. Buying one wasn't an option so I entered into the world of trade as an auto mechanic so I could learn to build my own. In time I did became a journeyman mechanic, built and successfully campaigned race cars, then felt pulled to a higher calling.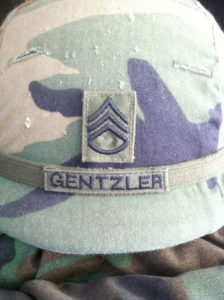 I served in the US Army, was in Berlin when The Wall fell, then in 1992 at the end of Operation Desert Storm, I returned to civilian life and started commercial truck driving in earnest.  I moved to Walla Walla, WA in 2000.
During my civilian career I had always either repaired vehicles or driven trucks. That changed when the company I worked for decided I was more valuable in an office chair than a driver's seat. Once in the office I learned about the inner workings of a trucking company, from fleet safety, DOT compliance, substance testing programs and licensing, rates, billing and dispatch. Ultimately, I found myself as Operations Manager of a specialized trucking company with 35 power units, 50 trailers and 46 employees. Even with that, I still occasionally drove on weekends and enjoyed the time in the truck much more than the time in the office. Other ventures took me into management positions involving inter-modal shipping containers, commercial truck and trailer refurbishment and sales, then to sales and training of specialty self-loading and heavy equipment trailers.
While those years were valuable and instructive, the opportunity to blend all my experiences came together in 2016 when I launched my own business, Turning Point Transportation. Having 30+ years in trucking coupled with the wisdom gained from all this life has to offer, I've come to know that blessings and success aren't always tied to a furious pace or rapid growth. There is tremendous satisfaction in a job well done that supports the success of my customers. It's relationships that matter. I know without a doubt that if I will simply "seek first the kingdom of God" and apply his timeless principles to my life and business, everything will be alright.