The need for help as told by the voice of experience...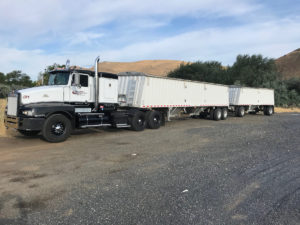 For many of you in business transportation of materials or products can be an unwelcome distraction from your core business. Doing it yourself can be complicated, expensive, expose you to liabilities and put your finished products needlessly at risk.
Chances are you have better things to do with your time. You're a professional at what you do. I'm a professional at what I do. Let's talk about how we can relieve some of your burden, absorb your liability, and likely do it in a more timely and cost effective manner than you realize.
Service... More than just a word
More than "You call, we haul, that's all"…..
Much of the transportation industry has gone to using brokers who in turn post your loads to the internet and thus begins "the dance". Sometimes this works ok, other times not so much. Technology can be helpful but it also virtually guarantees multiple layers, if not a nearly complete disconnect between you and the person actually doing the work you need done. I guess I'm old school, but I still like to know my customers and make sure I can communicate directly with them.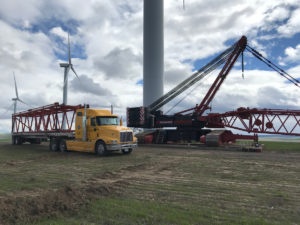 When you call, email or text, you will get a reply from me, the owner, primary driver and the guy who calls the shots and takes responsibility.
My wife and I are the owners and managers of the company. The founding principles, core values, vision and mission, simply express how we try to live our lives and by extension, run the company.
 Our Mission is my personal pledge to you.
The Mission/Vision of Turning Point Transportation is to become THE trucking solution for a number of principled customers. We are defined by our values and actions; we strive for excellence and we combine top tier performance capability with a high level of commitment and personal attention.
We believe trustworthy relationships are a natural extension of fair and honest business dealings; we will build those relationships with customers, vendors, employees and community.
 Individual liberty, personal responsibility and beliefs rooted in timeless values define our corporate culture. 
What you probably need to know is a number so you can make a decision and go on to the next thing. The best thing to do is contact me via email or phone so I can understand your needs. We can come up with a rate to help you understand your cost in whatever format you need.
Below are some categories and variables typically used to calculate rates.
 Rates are calculated & quoted as: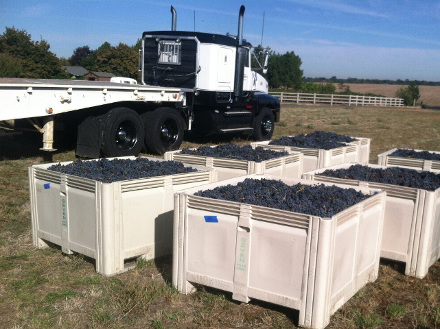 Hourly
By the haul or movement
Distance
Units
Weight
Variables include:
Dimensions including weight
Value of product being hauled
Duration of haul/volume of loads
Type of equipment needed to load, unload and transport
Loading and unloading location and facilities
Timeliness at loading and unloading locations
Fuel Prices/Fuel Surcharge
There is a balance between keeping a customer informed and continually making contact for trivial issues. Knowing this comes down to listening to you when setting up the load and having the experience and assertiveness to deal with a situation should it come up.
Loading and unloading is directly supervised if not done by us. If we see damage done or something we don't like, we'll take action on the spot. These days pictures can be sent back and forth in an instant, if something doesn't seem right it will get immediate and individual attention. Sadly, this attention to detail and willingness to be an advocate for the customer is becoming less common.

Capabilities (the technical stuff)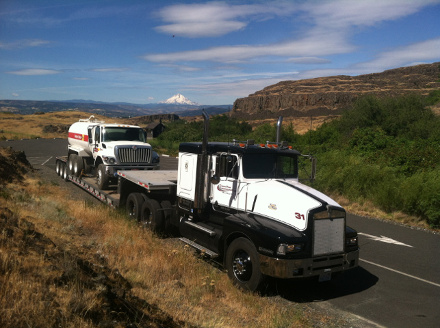 Temperature Controlled – Payload capacity 43,500 lbs.
Air Ride 53' x 102" reefer
Available for storage if not working transport
Dry Van (reefer) Freight – Payload capacity 43,500 lbs.
Air Ride 53' x 102" reefer (van)
Flat Beds – Payload capacity up to 69,000 lbs.
Hopper Bottoms – Approx. 1,100 bushels (legal load). Field Operations(?)
Power Only – Pull your trailer(s) – Have a trailer that's part of your operation and you just need a power unit and driver? I can do that.
One truck is equipped with a Hydraulic Wet Kit generating 2500psi @ 17 gpm with a 30 gallon reservoir. This gives it the capability of operating most hydraulic trailers.

Self-unloader/Belt Trailers

Specialty Hydraulic/Low Boy

Construction Job Site Trailers

Tankers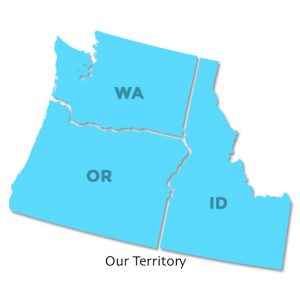 We live in and are based out of Walla Walla, located in south-eastern Washington State. We prefer to operate within a day's turn of home (Washington, Oregon, Idaho, Western Montana), however we are licensed for the lower 48 States, Alaska, Canada and Mexico. If you have need of transportation going a longer distance, let's talk. The answer is always "no" unless you ask.